Welcome to Gums n Smiles
Dental Clinic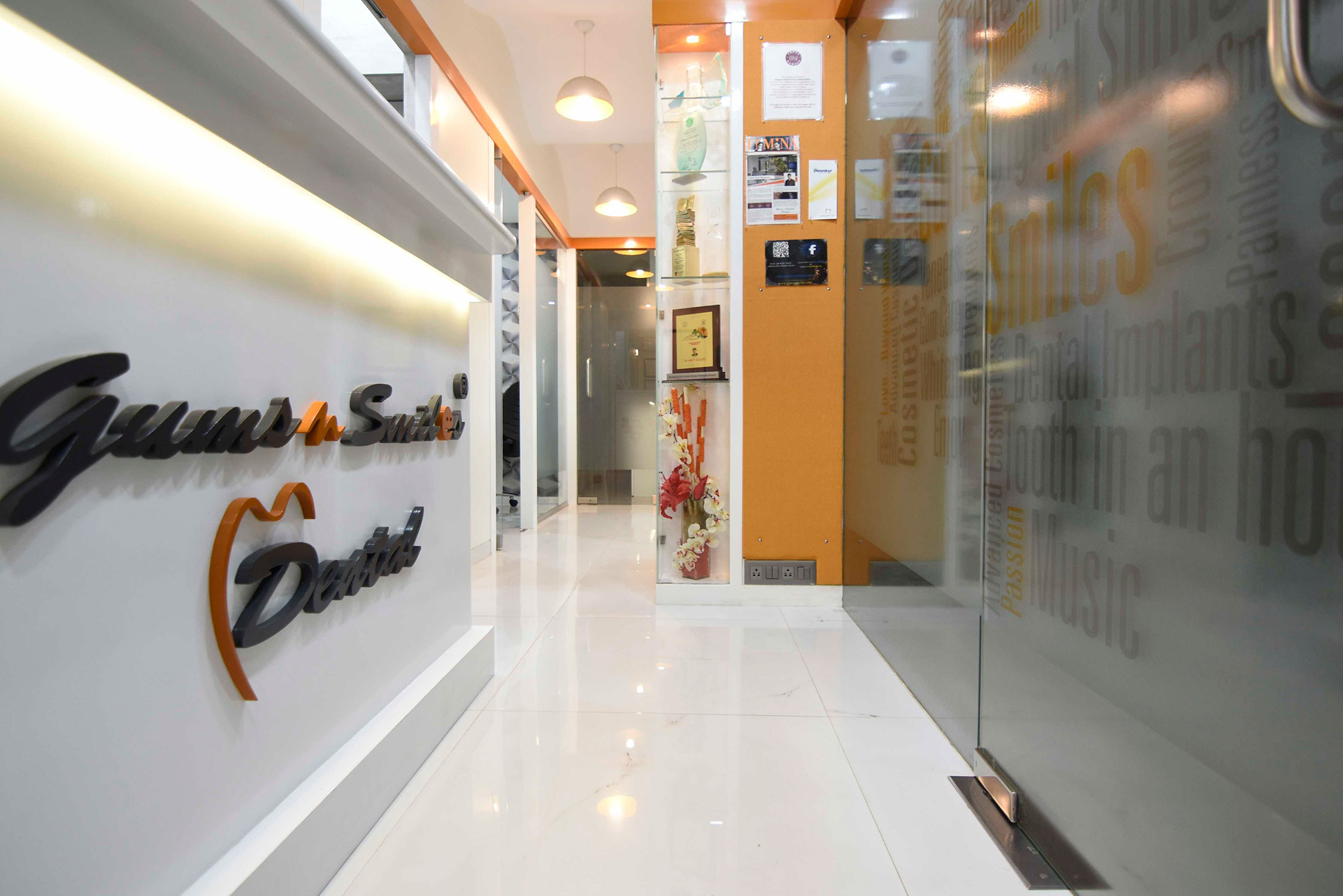 Situated in the heart of the western suburbs…Andheri W.. in the posh locality of Versova, Mumbai India is Gums N Smiles Dental Centre!!
Our Mission
To provide World Class Oral Care, from Implants to Cosmetic & Laser Dentistry to Full mouth Rehabilitation, besides the latest in General & Restorative Dentistry, in the most relaxing environment, ensuring a gratifying patient experience.
Professionals in our Clinic
Dr. Amit Gulati - BDS, MDS (MUM), FISOI, FICOI (USA)
Dr. Pankti Gulati - BDS (MUM), FICOI. (USA)
Dr. Kaunain Gheewala - BDS (MUM)
Dr Akshay Doshi - BDS MDS (Orthodontics)
Dr. Anushka Aggarwal - BDS MDS (Endodontics)
More about us
Our Clinic Services
Services we provide
Gums n Smiles Clinic
Make Appointment
Our Happy Clients
What people say about us

After a really long time I have found a great dentist who really knows his job and guides you well.I'am satisfied and happy with his work…God bless you n you keep rocking.

Its been a pleasure knowing you. Thank you for your skillful work and affordable payment plans. Your gentle touch and skillful dentistry is a credit to your proffession. Your well run office makes each visit a pleasure. Thank you for giving me a reason to smile!!!!

I always thought going to a Dentist means visiting Hell on Earth. After I visited Dr. Amit I realized "dentistry is painless"!!! Honestly I've totally enjoyed my sessions with him and finally got educated in oral Hygiene !!Basically "he is the best"!!
Contact Us
Do not hesitate to contact Us!
Our Adress
Gums n Smiles Dental Centre, 101 - Madhuli, Panch Marg,
Versova, Andheri (w). Mumbai-Pin 400061 India.
Phone & Email
+91 9930457843, +91 22 26319461
info@gumsnsmiles.com
Open Hours
Mon to Fri: 10am to 8pm, Sat: 10am to 6pm
Sun closed